Company Profile
Apartment living - a trend of urban living is becoming popular in Dhaka city for last fifteen years. Living with more comfort and functionality is the objective of our designers. We design a space of serene tranquillity, a mere indulgence to the natural resources and a careful balance between contemporary needs and desire of peace.
In a project, participation and co-operation of the land-owner, buyer and developer can be a key to the way of success. In this trend Dynasty Developments Ltd. is a name, which is committed to craft the beauty of living. Dynasty Developments Ltd. as a member of REHAB is in pursuit of creating a living space with all the essence of human life.
Dynasty Developments Ltd., with the experience and expertise, is focusing on strengthening its lateral and vertical business drivers. These include development of innovative business strategies, strengthening its professional resources and driving market penetration with an ear-to-the-ground approach that is adaptive to local market needs. Dynasty Developments Ltd. is capitalizing on emerging market opportunities to deliver high-end facilities and projects to its wide base of customers by constantly upgrading its internal skills and resource capabilities.
The Dynasty Developments Ltd. management constantly upgrades professional resources to construct responsive strategies, to adapt to local preferences; to deliver high quality, in all its projects and services to a wide customer base. All the intensified growth underlines Dynasty Developments Ltd.'s commitment to quality, trust and customer sensitivity and, delivering on its promise with agility and financial prudence. This, in turn, in the emerging shape of Dhaka's urban outlook & life style, Dynasty Developments Ltd. is a promising name that has already marked its success as a Total Quality Builder in real estate sector.
As a whole we believe our goal at Dynasty Developments Ltd. is to serve our clients with the quality product and services. Dynasty Developments Ltd.'s mission is to build a world-class real estate development company with the highest standards of professionalism, ethics and customer service and to thereby contribute to and benefit from the growth of the Bangladeshi economy.
---
Who We Are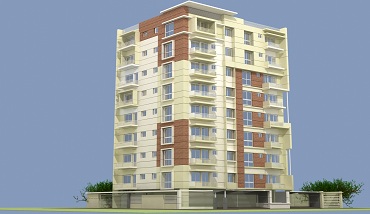 Dynasty Developments Ltd. has been created to build prestigious apartments. We think today what others think tomorrow. Dynasty Developments Ltd. is not only a name in the real estate market but also an idea and dream of thousands of clients.
View more
Client Reviews
"Dynesty's customer care was exceptional and I enjoyed buying my first property through them....
Completely Satisfied! Thank you for your service.